Welcome to Media Monday, where I'll kick off the week with some of my favorite (or least favorite) movies and TV shows.
Because this is my first post, I've decided to make this a double feature.
OddLot Entertainment's The Way, Way Back
The Way, Way Back is a new release from writer/directors Nat Faxon and Jim Rash (Faxon and Rash also co-star in the movie as two employees at the featured water park). Most recently they won an Oscar for their screenplay, The Descendants, along with Alexander Payne.
Starring Steve Carell, Toni Collette, Allison Janney, and Maya Rudolph, among others, The Way, Way Back would be a must-see for anyone with a pulse. But amazingly, it's got quite a bit of heart (see what I did there?) to back it up.
The story centers around Duncan (played charmingly by Liam James), a 14-year old misfit, who gets dragged along on a "family" vacation by his mother Pam (Collette) to her boyfriend Trent's (Carell) summer cottage. Duncan is pressured to hang out with Trent's daughter, Steph, as well as next-door-neighbor Betty's (Janney) lazy-eyed son Peter, but manages to hijack an old pink bike and get a job at Water Wizz, the town's resident water park.
Here, we meet Owen (Sam Rockwell), the real star of this movie. Owen, in addition to being fairly attractive and extremely charismatic, is also ridiculously witty, and paired up with humor-illiterate Duncan is a complete joy to watch. We also meet Roddy, or "Hot Rod" (Faxon), who is the master of ogling girls in line for the water slide, and Lewis (Rash), who is basically Dean Pelton's ennui-ridden identical twin.
Craig and Lewis: Separated at birth?* [via left/right]
Though it follows a typical plot for a summer movie - young almost-love, played out by Duncan and Susanna, Betty's daughter (AnnaSophia Robb), pep talks, and lots of half-naked women - the writing and acting are overall so well done that it didn't feel as stale as it might on paper. Robb, in fact, might be the most surprising performance, as her role in rather B-level movies marketed at children (and The Carrie Diaries) didn't really prepare me to see her act as professionally and as well as I think she did in this.
Possibly the best moments in the movie are the most ridiculous - Betty telling Peter she can't see what he's looking at unless he points (his eye confuses her); Duncan trying to disband a mob of breakdancers, only to have them force him to dance in order to earn their cardboard (and the nickname Pop-n-Lock); Trent jumping his token all the way to the Candy Castle because Candyland must be played by the rules, dammit!; and Duncan saying goodbye to his friends at Water Wizz by proving the myth that you can pass someone on the slide.
In all, I thought it was a very nicely done movie. I'd certainly watch it again, and it's poignant without being too saccharine.
*Yes, I know Jim Rash also plays Dean Pelton on Community.
The Newsroom: First Thing We Do, Let's Kill All The Lawyers
In the TV world, one of my absolute favorites came back last night: Aaron Sorkin's The Newsroom. You would be led to believe, due to all the vitriol and outrage being hurled at this show, that it's some sort of left-of-liberal battle cry for the end of news media as we know it. Spoiler alert: it isn't. Though Sorkin and crew have the benefit of knowing the news before it happens (as do the writers for all of the Kennedy miniseries, Zero Dark Thirty, Primary Colors, and pretty much every single cop drama on television), they use it more of a mechanism to deliver timely messages about human relationships, much like Ruffles are not real chips, but more...delivery devices for french onion dip.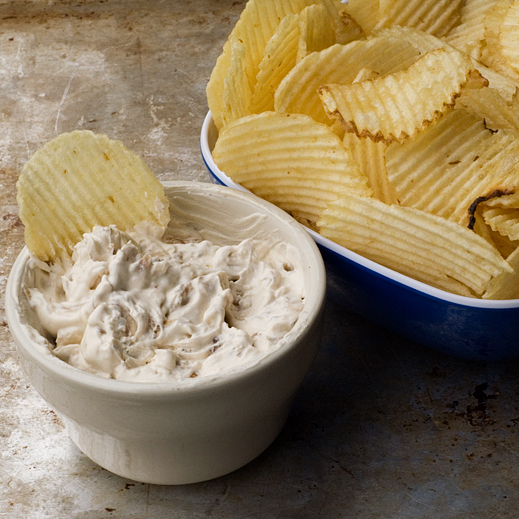 A match made in culinary heaven. [via]
Due, at least in part, to the massive amounts of criticism the show has received over the course of this year, the format has shifted this season. Last year, we moved swiftly through 2010, covering everything from the BP spill to Gabrielle Giffords being shot to the death of Osama bin Laden. This year, there's just one major story: Operation Genoa.
Operation Genoa is, obviously, not a real thing, which is interestingly counter to Sorkin's goal throughout the last season of not making up any news. However, we are led to believe that it has something to do with drones (a recent hot topic), as both the producer who is running the story and the tipper who gave it to him seem to be heavily invested in stopping strikes from occurring, terrorist target or not.
A lot happened last night: we met Marcia Gay Harden's character, Rebecca Halliday, who is the lawyer for the ACN team. She is taking Will (McAvoy; Jeff Daniels) and MacKenzie's (McHale; Emily Mortimer) depositions in preparation for a wrongful termination lawsuit against them. Jim (Harper; John Gallagher, Jr.) decides he can't take the sexual tension between himself and Maggie (Jordan; Alison Pill), so he goes on tour with the Romney campaign. I personally haven't missed hearing about Mittens at all, but I would listen to Johnny say pretty much anything, so this is my Sophie's Choice. Neal (Sampat; Dev Patel) pitches Mac a piece on Occupy Wall Street. At this point in time, the movement is little more than a bunch of Quaker wannabes sitting around and drinking coffee, so Neal goes out to find the story. Sloan (Sabbith; Olivia Munn) is as adorable as ever, and when she's not having quip-offs with Charlie (Skinner; Sam Waterston) or being Commissioner of the ACN Fantasy League, she's filling in at 10 o'clock and being a damn fine journalist for someone who only has a PhD in Economics.
I don't want to give the whole season away, but because I am horrible at summarizing I probably already did. Regardless, please go watch the episode, patronize your local theater and see The Way, Way Back, and remember that I don't get paid for this so gimme some sugar.
*~s&w~*